The Lifers Project by Matt Alberts
Feeling frustrated with the meaninglessness of most digital photography in combination with a desire to make something with my hands, I found the wet collodion process. In February of 2013 I took a class taught by Quinn Jacobson and thereafter we became good friends. I related to Quinn's philosophy that the collodion process should be used to create something meaningful; he took me under his wing and he became my mentor. While apprenticing at Quinn's studio in Denver, I invited friend, artist, and skateboarder, Chet Childress, over to show him the process and take his portrait. That day we created the "Madness Triptych" which inspired the Lifers project. It was in making Chet's triptych that I realized what a perfect medium collodion was for capturing Lifers. With its sensitivity to UV light and long exposure times, wet collodion is believed to have the ability to see beneath the skin, revealing ones soul and character.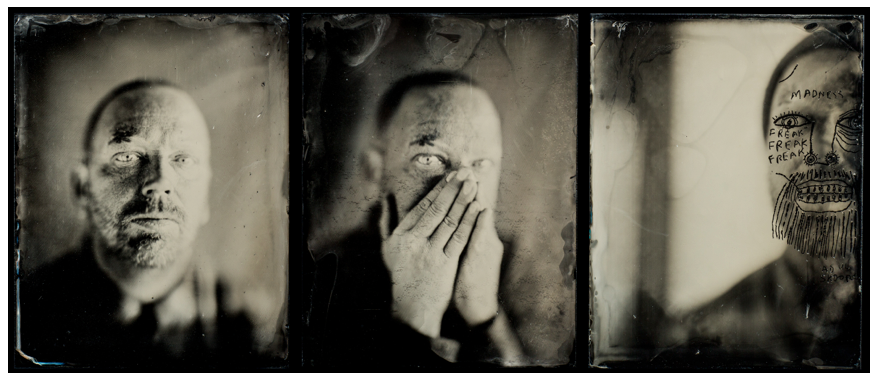 I decided to pursue a crowd funding video to help get the project going. While filming at one of Arvada's best backyard spots, Chet suggested taking a Route 66 trip to California to capture all the places and Lifers along the historic route. One Airstream, a new truck, all the necessary chemistry, 4L of collodion, 500g of silver nitrate, 1Kg of potassium cyanide, nine months of planning, funding, and lots of work, we were ready to make the trip to California.
Saturday morning, November 2nd, Chet Childress, Coburn Huff, and Joe Fernandez loaded all their gear into the back of my truck, we hooked up the Airstream, and headed South towards Route 66. We took our time to California, making sure we stopped all along the route in search of every ditch, backyard pool, and bowl there was to skate. The entire way, through New Mexico and Arizona to Cali, we were welcomed by Lifers into their environments to capture what they love about skateboarding.
After taking the project from coast to coast we are gearing up for some amazing new adventures in 2015. Stay tuned for big news coming soon...
-Matt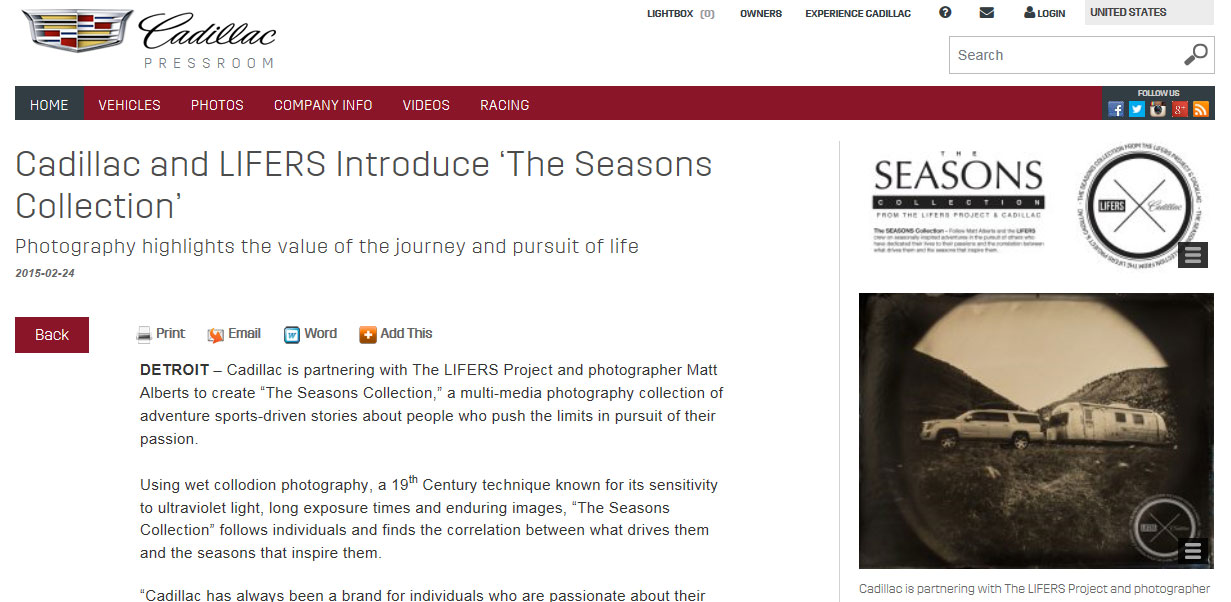 Cadillac is partnering with The LIFERS Project and photographer Matt Alberts to create "The Seasons Collection," a multi-media photography collection of adventure sports-driven stories about people who push the limits in pursuit of their passion.
CLICK HERE to read the full press release